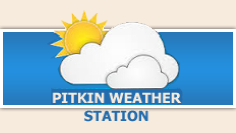 Water Treatment Update – Sept 7
The QCPOA Water Treatment Facility is approximately 85-90 percent complete including raw water line 100%, building 100%, electrical 95%, mechanical/plumbing 90%, loading boom and related 85%, controls 20%, signage 0%.
We are one month behind schedule due to contractor delays. We still plan to get two weeks trial operation of the plant prior to October 15. Jack Barker and Bob Williams will both be directly involved with trial start-up.
Hopefully, we are still on line to have the plant operating by May 15 -June 1, 2019.