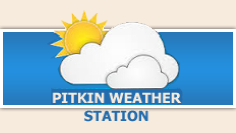 Single Pages
About QCPOA
Name of Association: Quartz Creek Property Owners Association
Address: QCPOA, P. O. Box 513, Gunnison, CO 81230
Common Interest Community: Quartz Creek Properties
Conditions (covenants) dates and recordings:
1. Conditions for Chicago Park, Inc. dated July 2, 1976 and recorded in Book 494 at Page 683, Reception No. 311701 (Gunnison County).

 
2. Conditions for Quartz Creek Properties, Inc. dated October 12. 1976 and recorded in Book 496 at Page 696, Reception No. 313300 (Gunnison County).
NOTE: COPIES OF THE COVENANTS ARE POSTED UNDER THE "MAPS and COVENANTS' menu item.
Fiscal Year: Beginning January 1
Insurance Policies:
Commercial General Liability Insurance Policy
Company Name:

 

American States Insurance Company

Policy Limits: General Aggregate Limit       

$

1,000,000

Products-Completed Operations Aggregate Limit

$

1,000,000

Personal and Advertising Injury Limit 

$

1,000,000

Each Occurrence Limit

$

1,000,000

Damage to Premises Rented to You

$

1,000,000

Medical Limit Expense (any one person) 

$

15,000

Additional Insured: None

Policy Expiration Date: 01-01-22
Non Profit Directors and Officers Liability Policy
Company Name:

United States Liability Insurance Company

Policy Limits:

Each claim

$

1,000,000

In the Aggregate

$

1,000,000

Additional Insured:  None

Policy Expiration Date: 11-01-22
Current Dues and Assessments:
Dues: $240 for each property owned. Due no later than March 15th.
.
Board of Directors
Dave Denison
President
dd43@verizon.net
John Hart
Vice President
jhart@acsgj.com
Gavin Duemke
Treasurer
gduemke@gmail.com
Jo Buchanan
Secretary
mjbuchanan64@gmail.com
Lucinda Lull
Records Administrator/Member Liaison
mayorkc@aol.com
Colt Maule
Fire & Safety Chair
coltsemail@hotmail.com
Ted Hand
Roads Chair
thandjr@aol.com
Who to Contact for…
Paying Your Dues
Maps and Covenants
  
(good as an overview, but claim detail is not visible)

(detailed, but too large to print on a normal printer)
 *These maps are provided courtesy of Nesbitt & Company, LLC. 
QCPOA Amendments to Conditions
Protect Your Cabin from Wildfires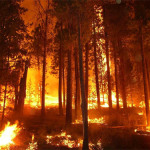 Cabins are vulnerable to the ravages of wildfire. To help protect your property, your first defense is to establish a defensive zone around your structures.  Every year, hundreds of homes and outbuildings are destroyed by wildfire. Many of these structures could have been saved if cabin owners, and homeowners, had followed some simple suggestions
Within 30 feet* of a home or structure, homeowners should:
Reduce or eliminate hazardous evergreen trees, such as pines and spruces that have limbs hanging close to the ground.
Remove small trees, household debris, brush and ground fuels (leaves and pine needles).
Plant short green grass and keep it watered and
mowed. (Lawns are a great fuel break!)
Prune lower tree limbs to a height of 6–10 feet, and space trees so crowns are 10–16 feet apart (this prevents fire from jumping through the crowns). Remember that trees grow larger and faster when pruned.
Remove small shrubs, ground litter, and dead trees.
And there's more you can do:
Store firewood away from the house, and clear vegetation at least 10 feet away from your propane tanks.
Store highly flammable items like gasoline, paint and solvents in a cool, well-ventilated area away from other structures.
Leave at least 10 feet between any outbuildings.
Within 3 feet of a structure, maintain an area free of combustible materials to prevent flames from having direct contact with your home. (Such materials as gravel, stone chips, concrete, or mineral soil work well next to a home.)
Keep your rain gutters and roof free of leaves, pine needles, and other flammable debris. The debris can easily be ignited by windblown sparks.
*Expanding this 30-foot buffer to 100 feet makes these tactics even more effective.
From "Be Fire wise when it comes to your vacation property", By Kathleen Preece. Pub: May 6, 2014
2014 Balance Sheet
Sites of Interest